World-leading technology to catch NSW drivers illegally using their mobile phones is part of a new road safety crackdown.
The reforms, which passed state parliament yesterday, extend powers to authorities for roadside oral testing of cocaine, increase penalties for driving under the influence and introduce red-light-style cameras capable of detecting mobile phones used by drivers.
Roads Minister Melinda Pavey said NSW was the first state in Australia to introduce the legislation which would come into effect from July 1.
Ms Pavey said from 2012 to 2017 there were 184 crashes which involved illegal mobile phone use, resulting in seven deaths and 105 injuries.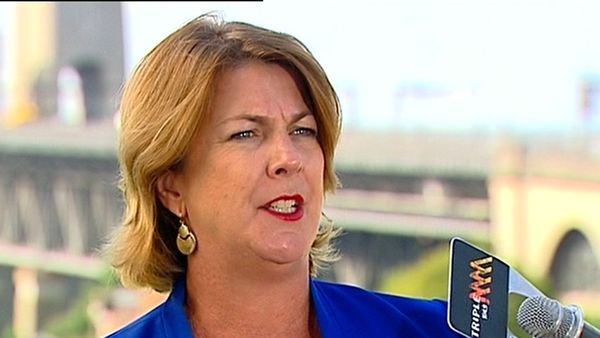 NSW Roads Minister Melinda Pavey. (Photo: AAP).
The move also follows a crash in February where two police officers were critically injured after a driver allegedly looked at his phone for 10 to 20 seconds when he ploughed into them in Sydney's southwest.
The new camera technology will be similar to the automated cameras in force to address speeding and red-light running which the NSW government says have been "highly effective".
"Driving under the influence of drugs has emerged as a significant factor in our road toll, along with alcohol, speeding, fatigue and mobile phone distraction," Ms Pavey said.
Last year 74 people lost their lives in crashes where a driver or rider had an illicit drug present in their system.
Professor Ann Williamson, director of Director of Transport and Road Safety Centre, at the University of NSW, told nine.com.au she welcomed the government move to arrest road accidents involving illegal mobile use.
"The government is trying to do the right thing. Our road safety statistics are heading in the wrong direction in NSW."
Prof Williamson said the best advice to motorists, like all road users, is to "keep your mind on the job, and your eye on the road".
But she also warned that there were other in-car diversions such as consoles that can break a driver's concentration.
"With this new legislation the government is being tough on mobile phones but there are other distractions."
With AAP
© Nine Digital Pty Ltd 2018